We've had a good few days at the 'ship and made lots of progress on the dome roof. We've almost finished the cane work due to a change of plan and have made a good start to the papiermache work.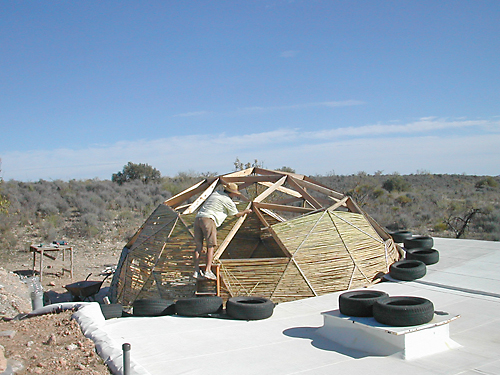 Dave finishing a triangle of cane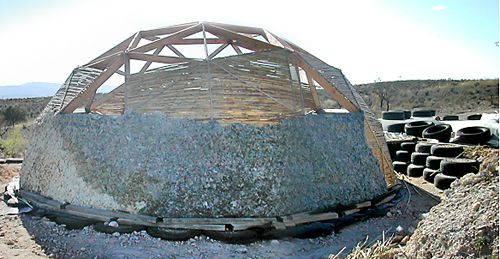 A good start to the papiermache
Thinking about the next stage of finishing the dome roof and how we were going to achieve it I decided that it would be better to finish the cane to the tops of the windows then do the rest of the roof - which will form a nice fat hexagonal star - using chicken wire covered both inside and out with papiermache. This will also allow us to hide cabling for tiny LED lights in this section, giving the final appearance of a starry sky to the roof interior.
We'll borax the papiermache to protect it from fire and bugs.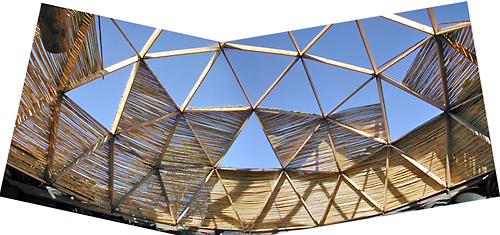 Centre window with finished cane work
...sailors warning. Isn't that how the rhyme goes? Well this was the sky Sunday morning but the day was glorious.