March 2013
Geodesic snuggling in
It's been a month of sewing sacks, shredding paper, papiermache-ing, sacking and papercrete-ing.
We've stopped sewing the sacks on the sewing machine because the dust from the cork was clogging it up, however much we shake them out, they're still full of cork dust. Anyway, I enjoy sitting outside quietly sewing.
Paper shredding is done in front of a good film.
Then off to the earthship for the rest of the work.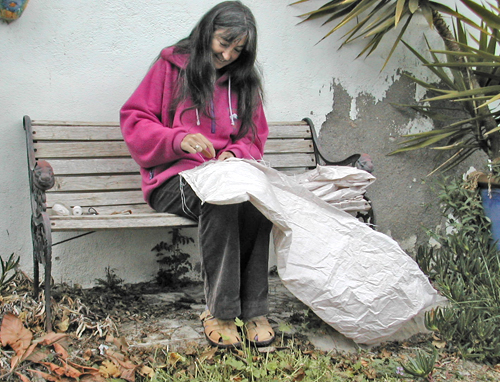 Hand sewing the reclaimed cork sacks into sausages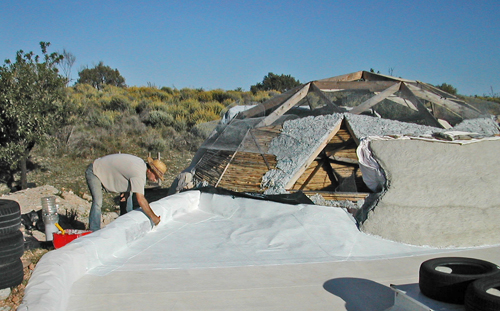 The finished bitumen being painted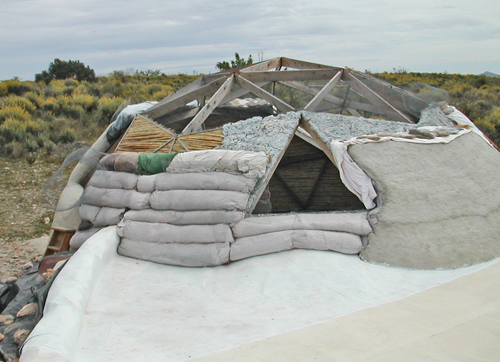 Sausage sacks in place
We did do 2 loads of papercrete as well but as it started raining had to cover things up in a hurry so no photos. The photo below shows a section we did a couple of weeks ago.
Leftover papercrete has been used to finish off the can and bottle walls.
Blooming March
We finished work slightly early on Saturday so took a walk around the land. I was delighted to find new wild flowers on it that I hadn't seen before like the rosey garlic. Also, it was lovely to see how the french lavender has seeded itself from one plant last year to 9 this!
Couldn't resist a photo of the sofa surrounded with flowers. It's a bit in need of tlc, but don't they say that location is everything?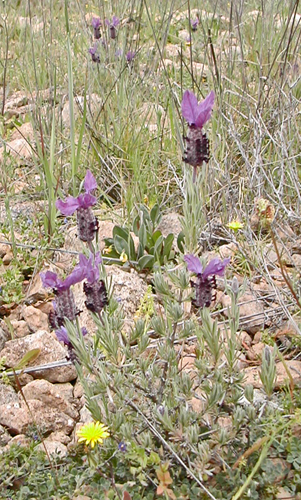 French Lavender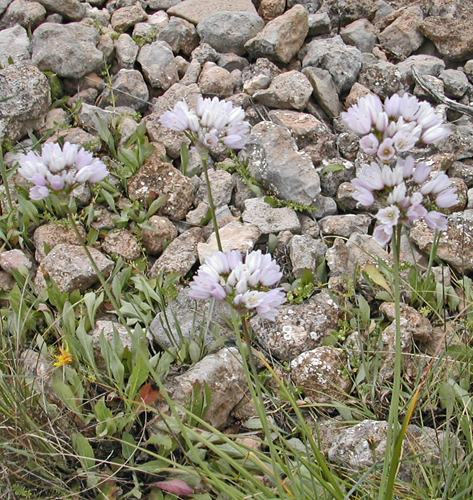 Rosey Garlic
We stopped in at the Artisan market in Cariatriz on Easter weekend. There were three artists exhibiting their paintings and ceramics, hand made musical instruments, poetry plus stalls selling all sorts of hand made goodies. Thomas Neukirch, the artist who hosts the event, showed us around the beautiful gardens, a classical guitarist gently strumming under an archway added to the romance of it all.
The art was inspiring, with paintings, print blocks, some stunning large ceramic bowls, a 'forest of drawings' - an installation done by Thomas - and so much more.
We bought a round of delicious hand made goats cheese, a couple of veggie pasties, slices of carrot cake and a hand made ceramic tile with a Cabo de Gata scene painted in relief.
It's on every last Saturday of the month and I'd highly recommend it. For more info go to http://ecolocalalmeria.blogspot.com.es/