03 Sep 2013
Amazing Glazing!
After a lot of debate, investigation, quotes and changes of mind, we have, at last, had the glass on the front face installed by a local carpenter.
He gave us a quote at the beginning of August and said he'd be able to install it the first week of September. Taking into consideration the August shutdown here in Spain and the maņana life, we didn't believe him. So when he phoned us up on Monday (2nd Sep) to say he had the glass and would like to come and fit it the next day (3rd Sep) we nearly fell off our chairs. Unfortunately we had to cancel a long awaited dinner date with good friends so we could prepare for the fitting, but they understood how big a deal this is for us.
So here it is....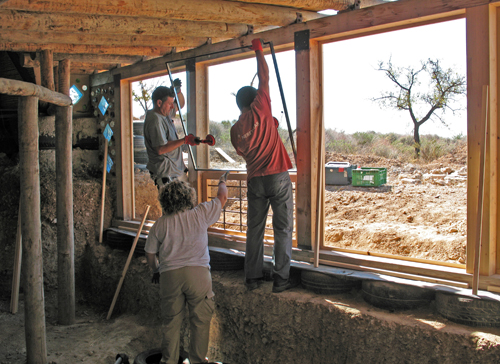 The first sheet of glass going in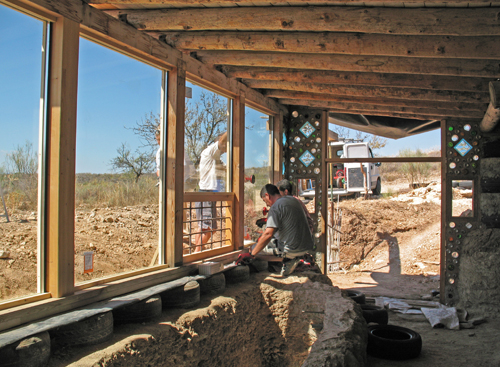 Last sheet safely in place
The first job was to fit the 3 x 3cm wood beading and drip edge. Unfortunately wires got crossed and the outside beading was rounded off instead of being left square. A shame as it takes away slightly from the lovely straight lines of the other wood, but I wasn't about to stop the installation.
The wood has been glued and screwed into place and a rubber seal slipped in between it and the glass.
The double glazed units are regular glass 3/3cm laminated with a 20cm gap in between and another sheet of 3/3cm laminate.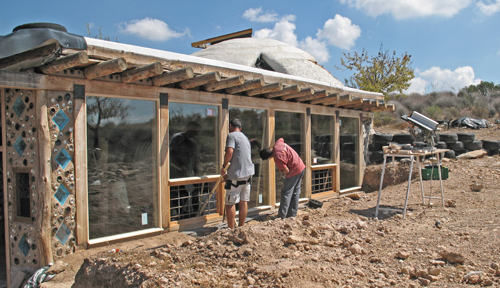 Rubber seal being installed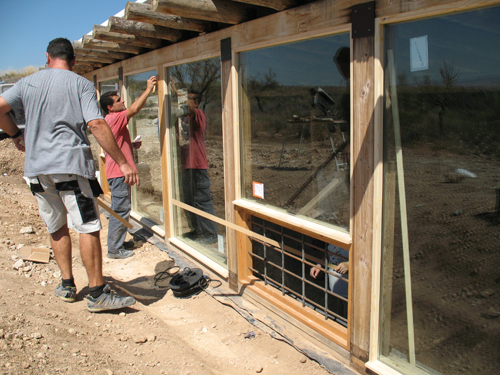 Finishing touches
We've been so used to seeing straight into the 'ship that it's weird to see reflections now.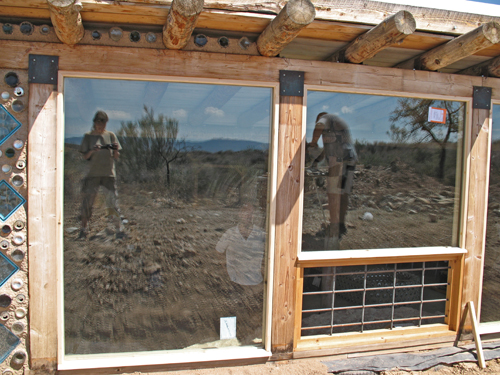 Me taking the photo with Dave inside and Juan outside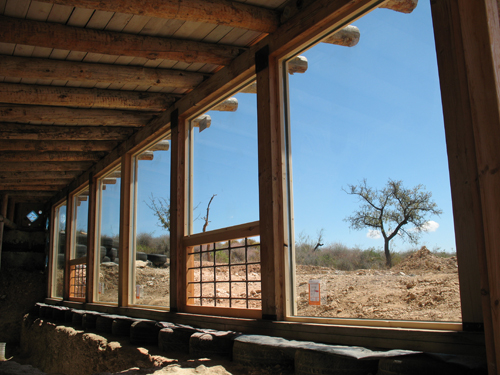 What glass??!
While Dave oversaw the glass installation I papiermached around the triangular window in prep for the papercrete edging.